高野山真言宗別格本山清浄心院の住職大阿闍梨恵観法主肖像画奉納
Dedicating a portrait of the chief priest Ekan Ikeguchi of Koyasan Shingon sect's Bekkaku Honzan (special head temple) Shojoshinin Temple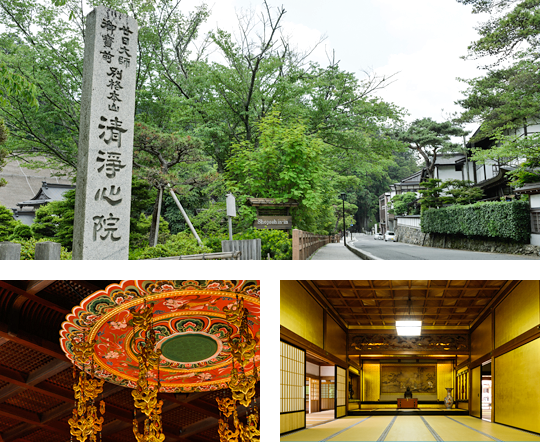 高野山奥の院入り口手前に立つ清浄心院大阿闍梨へ肖像画を本能させていただきました。 一般公開はされておりません。
清浄心院(しょうじょうしんいん)は、和歌山県伊都郡高野町高野山にある仏教寺院・宿坊。高野山真言宗別格本山。本尊・廿日大師。
Shojoshinin is a Buddhist temple and shukubo (temple lodging) located in Koyasan, Koya-cho, Ito-gun, Wakayama Prefecture. It is Koyasan Shingon sect's Bekkaku Honzan (special head temple). The principal image is Hatsuka Daishi.
福島県相馬市の重文指定されている涼ヶ岡八幡神社の絵馬殿に作品3点奉納させていただきました。
I have dedicated three pieces of my works to the votive picture tablets of Suzumigaoka Hachiman Shrine, which is designated as an Important Cultural Property in Soma City, Fukushima Prefecture.